Wave Group Chairman Raju chadha honoured!
AA News
New Delhi
North Campus DU
Dr Raju Chadha, Wave group Chairman was recently honoured by former PM Dr Manmohan Singh.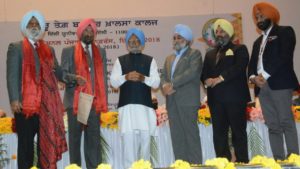 He is Honoured for his contribution towards art, culture & entertainment, for ushering in reforms within the Punjabi diaspora worldwide and for backing various social causes at a recent function held in Khalsa College New Delhi.