AA News
New Delhi
Anil Attri
The screening of the film "Chalo Jeete Hain" made on Pm Modi dedicating his early life and struggle he faced as a young boy, recently held at Rashtrapati Bhavan, where Hon'ble President Ram Nath Kovind and Vice President Venkaiah Naidu watched the film along with the 'who's who' of politics and sports, has generated tremendous interest through word of mouth, as well as social media. Along with the President, cabinet ministers Piyush Goyal, Dharmendra Pradhan, J P Nadda, Anant Kumar, Mahesh Sharma, Ravi Shankar Prasad, Rajyavardhan Singh Rathore, Ram Vilas Paswan, M J Akbar and others watched the film.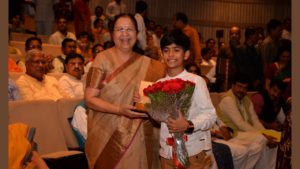 Thought leaders, Sumitra Mahajan, Sushma Swaraj, Rajnath Singh including social workers, educationists & sports personalities including Babita Phogat, Geeta Mallik, Anju Chopra were also present.
After the screening, President tweeted and appreciates the film which talks about an important question – finding a purpose in life, finding a meaning to the life. It's based on Swami Vivekanand's philosophy of 'Vahi Jeete hai – jo dusare ke liye Jeete hai.'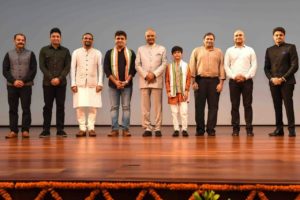 Therefore, the VP of India, Shri M. Venkaiah Nadu addressed the gathering after watching the short film "Chalo Jeete Hain" based on the childhood incidents of the Prime Minister, Shri Narendra Modi.
The Vice President appreciated the entire team of the film, Shri Mangesh Hadawale, Producers Shri Mahaveer Jain and Shri Bhushan Kumar for making a film that captures one of the key messages of Indian Culture.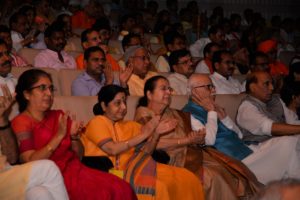 The film, which is based on an inspiring childhood incident of the prime minister, is produced by Bhushan Kumar, Anand L Rai, and Mahaveer Jain, and directed by National Award winning filmmaker Mangesh Hadawale.