Kay Kay Menon promoted "Vodka Diaries" his upcoming murder mystery flick in New Delhi!
   Vodka Diaries: An upcoming Indian thriller flick is near to its release date, that is 19 January 2018, therefore the leading actor of the film Kay Kay Menon along with Mandira Bedi and director Kushal Srivastava were witnessed in Delhi for the promotions. The press conference was held in the Cafe MTV FLYP at Connaught Place. The film set in contemporary Manali. The story revolves around a club called Vodka Diaries, where few murders have happened and ACP Ashwini Dixit portrayed by Kay Kay Menon, is investigating them.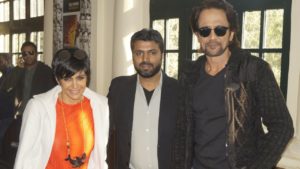 While interacting with media the talented team of Vodka Diaries shared their views and uniqueness of the film. While asking for the title of the movie, Mandira Bedi cleared the air and stated, "Vodka Diaries is a night-club name, on which the plot of the movie revolves. After a long back, I am doing a film. I chose this film because I felt the script is full of thriller and twists, it will keep people gripped. This is a first time I am doing a romantic role and I am really excited about the same."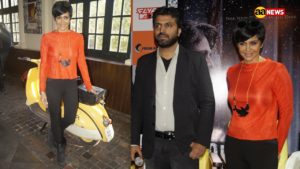 Whereas, on asking Menon about the difficulty he faced while shooting in cold studded areas like Manali, he told media, "Yes it was bit difficult, the weather was too cold while shooting for the movie, in some shots I use to roam around in shirts because of my character in the movie not because of the production team. Facing difficulties are part of actors' life. It was my work and I enjoyed it totally." About his romantic avatar in movie KayKay in a funny way stated, "This is not the first time I am into a romantic zone, yes for sure my way of handling romance is a bit different."
   On the other hand, Kushal Srivastava, about his first direction film stated, "Vodka Diaries is my first film as a director, I am really excited, we really worked hard to portray the concept of the film. I am thankful to the entire team and requesting the audience for their support."
   Well, Vodka Diaries is a suspense thriller directed by Kushal Srivastava. The film stars Kay Kay, Mandira Bedi, Raima Sen in the lead roles. Produced by Vishal Karkera, Vishal Raj, Kushal Srivastava, Atul Pupneja and Vivek Sudhindra Kulshrestha, featured under the banner K'Scope Entertainment Pvt Ltd, Vishalraj Films & Production Pvt Ltd the film is scheduled to release on 19 January.