Filmmaker Anand Kumar is back with a Hard Hitting film based on the condition of Nation's farmers from the point of view of a Kid!!
The highly-anticipated upcoming movie "Titli" staring Raghubir Yadav, Atul Shrivastav, Rizwan Sheikh and Neeraj Pandey, directed and produced by Sagar S Sharma and Anand Kumar & Ashok Kukreja. The story revolves around the life of a 10-years- old mischievous boy named Tilli, who lives in a village with his parents. Tilli is very popular at school. Title always looks forward to trouble his teachers but they still love him. In India, every year many farmers commit suicide due to the burden of debt and failed farming. Titli's father is also facing the same problem of drought and is under heavy debt to tackle this problem he decided to try some new techniques of farming which his wife doesn't approve of.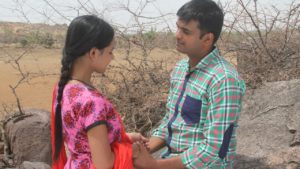 Tilli's mother always tries to influence his father to leave farming and start doing a labor's work so that they can have a fixed income.  Tilli is also attached to the postman of the village. The Postman doesn't like his job, as he has to deliver bank's notice to the villagers' home who defaults on bank's loan. One of the villager's bhola holds postman accountable for his son's death, after reading bank notice his son had committed suicide. Bhola becomes mentally unstable after his son's death. He always blocks this postman's way and ensures he doesn't deliver any more notices in the village. Bhola steals all the ropes and pesticides from the villagers' home so no one could attempt to kill oneself ever.
Tilli is also attached to Bhola and often sits with him at Chaupal. Sometimes they team-up to trouble Postman together. At this point of the story, Tilli is tensed as he thinks that his father will also commit suicide and there is nothing he can do to help him. So with the help of Bhola he tries to save his father. So could Tilli save his father?
Featured under the banner of ANAND Kumar Productions Pvt.Ltd, the release date of Tilli is will be announced soon. And apart from this, the cherry on the cake is, Producer Anand Kumar will share 50% of the profit from the film, with the farmers kids who lost their father through suicide.