In its endeavour to build a sustainable and greener world for the future generations, Tata Power-DDL is celebrating Sustainability Month
AA News
North Delhi
In its bid to imbibe sustainability in the culture of Tata Power-DDL, the company is celebrating Sustainability Month in June, with the theme #BeEarthSmart- Learn, Live and Lead. The celebration shall serve as an opportunity to spread awareness on the importance of sustainability and why is it a need of the hour.
The opening ceremony of the World Sustainability Month took place at company's Learning Centre in Rohini, New Delhi and, was commemorated with Environment Day. As a part of the celebration, an on-the spot painting and doodle-making contest was organised for its employees' wards in order to encourage the young turks to take charge of the environment. Theme for the Painting Competition was- Take Charge #BeEarthSmart. The event witnessed participation from 40+ employee wards. A special RWA meet was also organized to sensitize customers about importance of energy conservation and usage of Energy Efficient Products.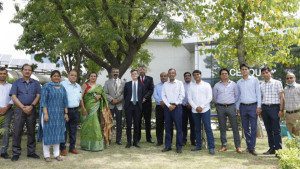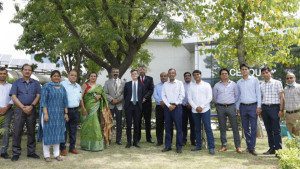 The leadership team of Tata Power-DDL also urges everyone to do their bit to save the #OnlyOneEarth- https://www.youtube.com/watch?v=9135LNLsKy8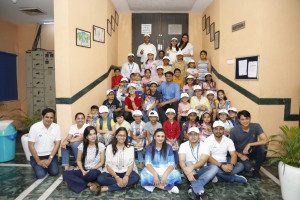 Additionally, to make Delhi greener and cleaner, a mega tree plantation drive under the aegis of 'Harit Ek Pehal' was also organised in association with Club Enerji schools. The event witnessed participation from Senior Leadership Team of the company.
Till date, the company has planted 1,30,000 saplings to make Delhi Greener, reduce the impact of climate change and focus on 'Living Sustainably in Harmony with Nature'. These saplings are planted at various schools, RWAs, Parks, employee residential areas, and office locations.
Read more about Tata Power-DDL's Initiatives: https://www.tatapower-ddl.com/csr/overview