AA News
Who says only women in Bollywood have to deal with physical stereotypes? There are men too who succumb to such prejudices and lose out on opportunities! Case in point being the upcoming star Rahul Sharma who broke many barriers to make his way in the Hindi film industry and is a classic example of a great transformation by having lost as many as 20 KILOS!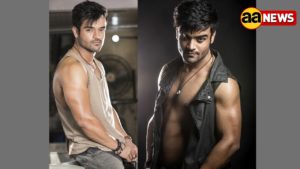 Hailing from Muzzarpur, Bihar, Rahul had to deal with many backlashes for his looks. Despite taking formal training in acting from Vidur Chaturvedi's acting academy, in his initial auditions, Rahul faced rejections not for his acting mettle but for being over weight and dark! "Yes, it's true. I did get rejected for being fat and dark!," recalls Rahul who finally has landed himself his debut film X-Ray – The Inner Image.
"I went for auditions where people were more interested in my looks than my talent. But this movie is my answer to all those people," says Sharma. "I did work hard to make this far. I refined my acting skills even more, got some back camera training as well and all this while losing 20 Kilos! The journey was tough, I went through severe diets and workout to get this body and I am glad it worked for me," exclaims Rahul who is tremendously inspired by actors like Varun Dhawan and Tiger Shroff! "I think they showcase great discipline and that's what I admire about both Varun and Tiger. They inspire me to work hard on myself and hence I want to be like them," says Rahul.
Starting off with music videos and having done many fashion shows, Rahul is very excited about his debut project. "It's a thriller directed by Rajiv S Ruia," divulges Rahul very cautiously while refusing to give out more details.The film is produced by Baba Motion Pictures.