Arbaaz Khan starring 'Nirdosh' will bring Back Gripping Entertainers!
 AA News 
New Delhi
   Nirdosh starring Arbaaz Khan, Manjari Fadnis, Ashmit Patel, Maheck Chahal and Mukul Dev is the talk of the town since the entire cast was witnessed in Delhi. Arbaaz Khan along with the cast interacted with media and revealed the details of his upcoming flick. Nirdosh is Bollywood's first suspect thriller and it promises to be one of the most entertaining films so far.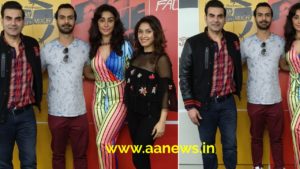 As per the details revealed by the cast, Nirdosh is a story of Gautam Grover (Ashmit Patel) and his wife Shinaya Grover (Manjari Fadnis) who live in Mumbai and has a picture-perfect family. Gautam is shocked when Mumbai police arrest his wife Shinaya on a murder charge. Court grants remand of three days for Shinaya. A strict officer in crime branch- Inspector Lokhande (Arbaaz Khan) is given the charge of the case. During police interrogation, Arbaaz's character investigates and unfolds the truth.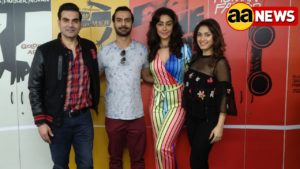 Producer Pradeep Rangwani is all excited about his first Bollywood venture and he is sure that the movie will bring back the age of edge-of-the-seat entertainers in Bollywood that will hold the audience's attention until the end.
   Well, for teh same, Director Pradeep Rangwani says "There are lots of twists and turns in the story. All the characters seem to have layers as the story moves ahead. Every character has a different story to tell which keeps the guessing game on. "
    The film is produced by UV films and directed by Pradeep Rangwani and Subroto Paul, slated to release worldwide on 19th January 2018.