ALT Balaji's "The Test Case" cast witnessed in New Delhi for promotions!
AA News
New Delhi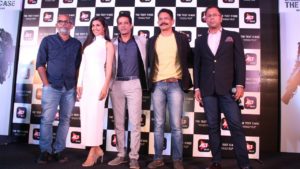 Ekta Kapoor's digital venture ALT Balaji have shown up some promising Hindi Web Series and one of them is Director Vinay Waikul and Nagesh Kukunoor's 'The Test Case'. Therefore, the cast of the web series Nimrat Kaur, Anoop Soni, Atul Kulkarni, director Vinay Waikul and the Chief marketing officer of ALT Balaji Manav Sethi was witnessed in New Delhi for the promotions. The amazing team interacted with media peeps at the press conference held in Hotel Le Meridien.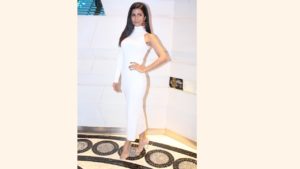 'The Test Case' a web series which reveals the story of the first woman combat officer portrayed by Nimrat Kaur, who struggles to carve out her own identity in a male-dominated world. Whereas, while interacting with media the leading lady Nimrat shared her experience, she said, "It wasn't an easy task to put together this story. We tried to keep it real. It was really difficult for us. And for me it was truly one of the biggest blessings to be the part of this project. We had a responsibility to portray the right message to our society, therefore none of us was acting for this series, and we gave our heart to it. This role was really challenging for me not only physically but mentally as well."
On the other hand, Anoop Soni stated, "For me this show is a breath of fresh air, after a long time I am back with such a role. When this show was offered to me, I didn't take much time to say yes. And it was a pleasure to work with such a hardworking team, especially Nimrat & Atul. I had a great time with everyone." The other lead of the series Atul Kulkarni also shared his thoughts for the same, he said, "Being a man it's a great opportunity to be the part of this web series. Yes, there is no difference in male and females, this is a message which we want to portray in parts through this project. Not only the main leads but the entire team really worked hard together. I would really request the viewers, specially the females to go through with this series, the character of Nimrat will definitely motivate them."
Well, 'The Test Case' also stars, Atul Kulkarni, Rahul Dev, Manit Joura and Akshay Oberoi in lead roles along with Juhi Chawla in a guest appearance. The upcoming web series is set to be available for viewing on 26 January 2018 on the Indian Republic Day.